Vision Therapy in Bangalore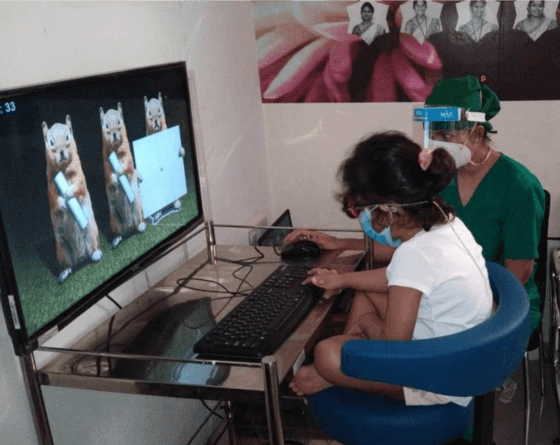 Neuronal plasticity of human brains i.e. its ability to change its structure & function in response to external stimuli. Vision Therapy is designed to develop and improve visual skills and improve visual comfort and ease.
The Goal of Vision Therapy is to :
Vision Therapy is beneficial for :
Zamindar Eye Centre works closely with behavioural optometrists in Bangalore to resolve vision issues in children and adolescents alike. We offer in-depth assessment of the visual system and provide smart Vision Therapy For Lazy Eye And Vision Therapy For Kids.
List of Vision Therapies at Zamindar Eye Centre:
Schedule an eye exam and vision evaluation for a proper diagnosis, and to discuss if a Vision Therapy program is the appropriate treatment for you.

Know More About Vision Therapy From Experts
To Get The Best Eye Treatment At The
Top Eye Hospital In Bangalore