Optical & Contact Lens in Bangalore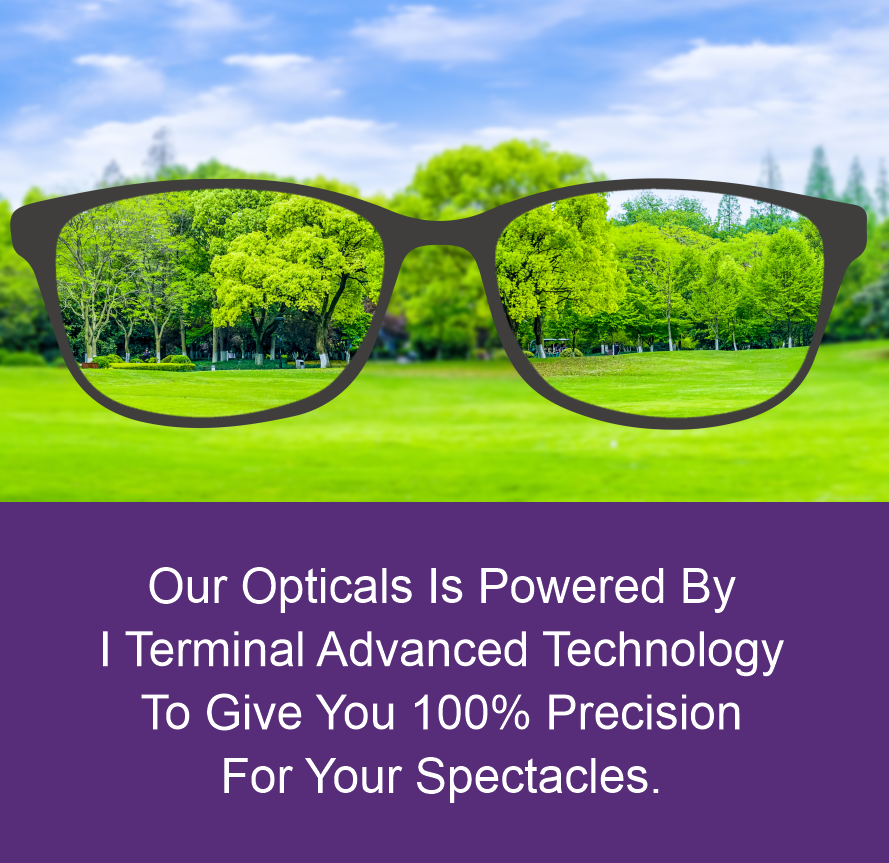 Best Opticians in Bangalore
Spectacle is a medical product and we encourage you to buy your lens from an accredited optical shop.
We are one of the few Best Opticians In Bangalore to have an advanced I Terminal to give you precision in marking. We have Zeiss I terminal 2, an advanced centration device to check your fitting parameters. This is robotic lens customisation. The distinct advantages are:
Our Best Optical Countertop In Bangalore has a range of frames that suit everyone's budget and style.
Contact Lens
Contact Lens is a thin curved lens placed in the eyes. It provides an artificial refracting surface to the human eye and is used to correct vision problems like myopia and hypermetropia/astigmatism.
Features Of Contact Lenses:
The lenses are made of different materials. Based on the material, there are soft, (RGP) rigid gas permeable and hybrid contact lenses. Contact lenses come in a variety of designs and colours. The initial fitting and follow up care are important to give maximum benefits of vision, appearance and comfort.
Advantages Of Contact Lenses :
At Zamindar Eye Centre, we help our patrons to test and fit Special Lens like Rigid Gas Permeable, Rose K Lens, Scleral contact lens trial and dispensing for patients with Kerataconus, Pellucid Marginal Degeneration, Post Penetrating Keratoplasty, Post Anterior Lamellar Keratoplasty.
We have a great range of choices when it comes to the Best Contact Lenses designed with your vision, health and comfort in mind at the best prices.

Know More About Optical & Contact Lens From Experts
I Terminal-Advanced Technology for spectacles
To Get The Best Eye Treatment At The
Top Eye Hospital In Bangalore