Best Pediatric Ophthalmologist in Bangalore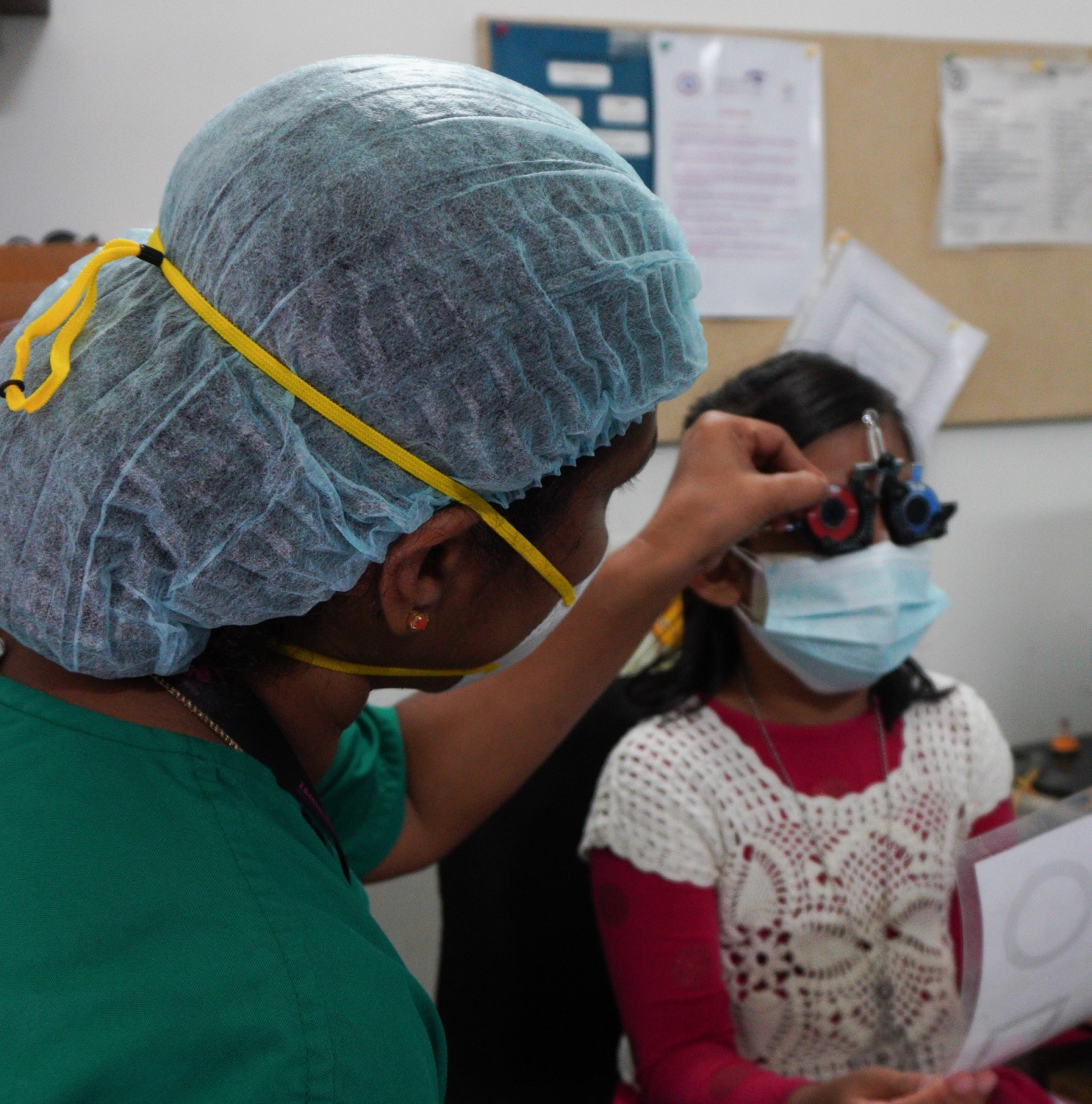 Often children may complain about visual discomfort during activities. Screening camps in schools help pick up refractive errors and other eye conditions. Parents may notice some habits which may indicate that the child has an eye problem.
Children should get their vision screened at these stages : 
Once between ages 6 and 12 months old
Once between ages 12 months and 3 years old
Once between ages 3 and 5 years old
Every 1 to 2 years after 5 years old
At Zamindar Eye Centre, children undergo a thorough examination by our best Pediatric Ophthalmologists In Bangalore to treat common eye conditions in children like digital device abuse, refractive errors, lazy eye, allergic conjunctivitis etc.
We are proud to have a pediatric support service, giving children and their families extra support and information when their child is diagnosed with a serious eye condition.
Zamindar Eye Centre conducts free eye check-ups done by the best Pediatric Eye Specialists in over 50 schools every year in and around East Bangalore.

Know More About Pediatric OPD From Experts
DO children require routine eye care
Few things parents should know about eye care
To Get The Best Eye Treatment At The 
Top Eye Hospital In Bangalore 
 

Call for an appointment!

 

Opt for