Optical & Contact Lens in Bangalore
Best Opticians in Bangalore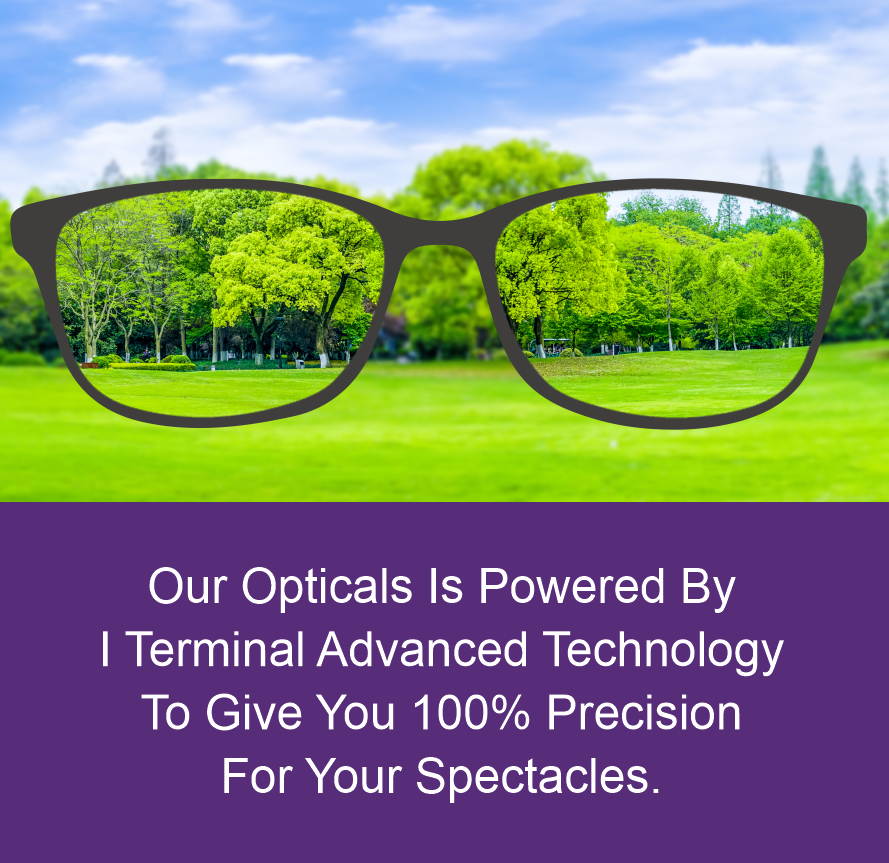 Best Opticians in Bangalore
Spectacle is a medical product and we encourage you to buy your lens from an accredited optical shop.
We are one of the few Best Opticians In Bangalore to have an advanced I Terminal to give you precision in marking. We have Zeiss I terminal 2, an advanced centration device to check your fitting parameters. This is robotic lens customisation.
The distinct advantages are:
60% faster  than using manual measuring procedure
Taking personal measurements using I terminal is 84% more accurate than using manual marking procedure
Auto focus facility allows flexibility and comfort during procedure
Our Best Optical Countertop In Bangalore has a range of frames that suit everyone's budget and style.
Contact Lens
Contact Lens is a thin curved lens placed in the eyes. It provides an artificial refracting surface to the human eye and is used to correct vision problems like myopia and hypermetropia/astigmatism.
Features Of Contact Lenses: 
The lenses are made of different materials. Based on the material, there are soft, (RGP) rigid gas permeable and hybrid contact lenses. Contact lenses come in a variety of designs and colours. The initial fitting and follow up care are important to give maximum benefits of vision, appearance and comfort.
Advantages Of Contact Lenses :
Contact lenses are capable of correcting most of the problems the spectacles can have as well as some additional ones that glasses cannot.
People not satisfied with their appearance using glasses can opt to use contact lenses for improved appearance.
Contact lenses are not in the danger of slipping off, getting wet, or fogging up, which can easily happen with spectacles.
Extremely high hypermetropia or myopic people feel better wearing contact lenses as compared to spectacles.
Contact lenses give improved vision for people with damaged corneas due to disease or injury. 
Contact lens is more practical for sportspeople. In addition to all these, contact lenses provide better peripheral vision compared to glasses.
At Zamindar Eye Centre, we help our patrons to test and fit Special Lens like Rigid Gas Permeable, Rose K Lens, Scleral contact lens trial and dispensing for patients with Kerataconus, Pellucid Marginal Degeneration, Post Penetrating Keratoplasty, Post Anterior Lamellar Keratoplasty.
We have a great range of choices when it comes to the Best Contact Lenses designed with your vision, health and comfort in mind at the best prices.

Know More About Optical & Contact Lens From Experts
I Terminal-Advanced Technology for spectatcles
To Get The Best Eye Treatment At The 
Top Eye Hospital In Bangalore 
 

Call for an appointment!

 

Opt for